Industries Served
We are one of the industry's leaders in the sheeting and distribution of quality paperboard products.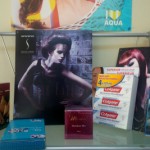 Folding Carton
In servicing the folding carton industry, we have learned the value and importance of precision sheeting, providing customers with a cost effective solution on non-standard sizes. With our partners and other suppliers, we have access to a wide variety of substrates to help develop your customer's business in the food, beverage, and pharmaceutical industries.
Commercial Printer
The greatest asset we bring to this market is our ability to quickly turn around custom sheet sizes. This will save you money, improve your plant efficiency, and contribute to all of our initiatives in sustainability.
The ultimate example of this is the continued development of our wide format sheeting business, with maximum sizes of 64 x 140" and 71.5 x 77". We are perfectly suited to partner with today's large format digital printers.
Why our Customers Request Sheeting?
Our customers reduce the demand for unnecessary paper fibres by ordering custom sheet sizes, while we maintain best in class converting processes to reduce waste.